Uncategorised
Details

Written by:

admin

Category: Uncategorised
Hits: 3935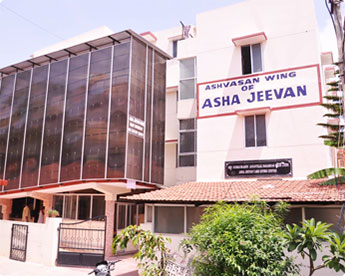 Welcome to Asha Jeevan!
Asha Jeevan Home for the Aged is a registered charitable Trust which runs the Asha Jeevan Home and Care Giving Centre. The Centre tries to bridge the gap between families looking for help in care giving to their loved ones and elders who need assistance in all their activities of daily living.
This includes people with physical ailments like those who have had a stroke and are paralysed on one side or have progressive degenerative disorders like muscular dystrophy, motor neuron disease, etc. The Home also looks after people with psychiatric problems like Schizophrenia, Bi-polar disorder, etc. and age related problems like Parkinson's and Alzheimer's Disease.
Read More
Testimonials
Dearest Sujatha,
You are so special, we are very happy our sister Bramara and Padma are in such good care in Asha Jeevan

Krishna Mitty
All the best, Wonderful staff, Who help Padma and Bramara - We send you love

Reeja
It was really amazing meeting you guys today. We understand that going ahead with such an institution, by itself is difficult, but seeing the facility, we know you must have put in a lot of energy. It was extremely well kept. Salute to all your efforts and we hope Asha Jeevan continues to grow.

Charan Kumar
Looking at this place i really feel god exists. Its so true that for people who ate in need are indeed saved by god. This is a beautiful and heart touching place. Really you people are very wonderful in providing care, affection and love which all these elderly need.

P.S.Bharath Kumar
Today has been an eye opener to me in many ways. I've really been privileged enough to see and learn about Asha Jeevan and the efforts being put to make a home for the elderly. Great Job and keep going please. India needs organisation like yours.

Anitha
Asha Jeevan is a lovely place and felt it is a heaven set for old people and people and staff here have set up the ambience and home away home for old people . Thumbs up for the effort and salute.

Hitesh menon
Hi, we guys from NIIT tech ltd noted that you have maintained your premises very neat, sage and secure. It is really difficult to maintain like this.So a big congradulations to you guys.

saravana, rishi kant, srivastava, jagadeshwaran
Donors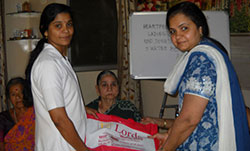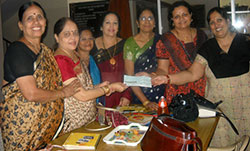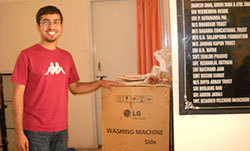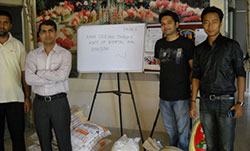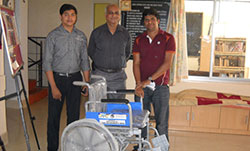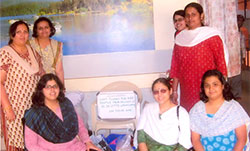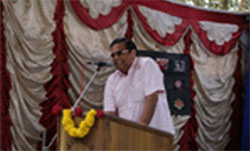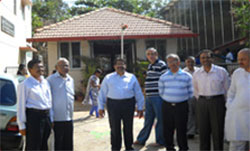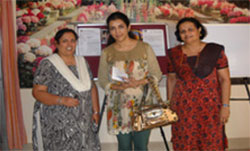 Details

Written by:

admin

Category: Uncategorised
Hits: 30434
Oasis of compassion
In the midst of bustling Bengaluru, Rajashree Balaram meets silvers who have found solace after losing sanity.
Rajeshwari's gaunt face lights up at the mere mention of food. She talks animatedly about lunch and dinner while nibbling on a biscuit. Between bites, she also narrates her experiences in various cities in India. But ask her about her children and she struggles to remember their names, her eyebrows knit in severe introspection and the lines on her face more pronounced.Agter a long silence, she gives up with a sheepish smile.
Rajeshwari, 78, has been suffering from Alzheimer's for over ten years now. But thanks to Asha Jeevan Home and Care Giving Centre for the Aged, she does not have to be alone. Of the 79 old age homes in Bengaluru, Asha Jeevan is the only one that takes care of silvers suffering from mental disorders. Located on the end of a dusty lane off Bannerghatta Road, the home caters to 96 silvers – 66 of them suffer from mental illnesses such as dementia, Alzheimer's, schizophrenia, Parkinson's and bi-polar syndrome. The 30 other residents are mentally fit but immobile due to severe bone fracture, paralysis or an amputated limb.
Established in 2000 by Sujata Bhat and Kalpana Mallya, Asha Jeevan consists of two buildings built over 10,000 sq ft. The main four-storied building has 34 rooms, a kitchen, a dining area on each floor. The adjacent three storied building, called the retirement block, has 12 rooms. In1991, Bhat, then an administration executive with the RPG Group, quit her job to look after her infant son. A decade later, with more time on hand, she felt she should do something that would enable her to contribute to society. Ager much introspection, she decided to start an old age home. Good friend Kalpana Mallya, an anchitect, shared her passion. She gave up her flourishing practice and offered to become the other trustee.
Asha jeevan started out as just another old age home albeit on modest scale. The first setup on a modest scale. The first setup was a small, rented bungalow in Bilekahalli where silvers paid a monthly charges of Rs 1,500. "Among our first batch was a lady who was expelled by an old age home where she was staying earlier because she had fractured her hip and could not move," Bhat recalls. Soon, another resident at the home started displaying violent behaviour. Though she was clearly suffering from mental illness, her family had not disclosed her condition at the time of admission." That's when I realized that most old age homes are only keen on silvers who can take care of themselves," says Bhat. "Kalpana and I decided to focus on the ones who couldn't. We did not have any qualification in social welfare or even the faintest idea how to deal with people with mental illnesses. At the same time, we felt it was highly unfair that these silvers were marginalized simply because they had lost control of their mental faculties."
The two of them started attending weekly counseling sessions at the nearby National Institute of Mental Health and Neuroscience(NIMHANS) to understand how to deal with mental disorders. Slowly, the first few residents who had earlier displayed disturbing behaviour calmed down in a couple of weeks. Within a few months, Asha Jeevan became a sanctuary for silvers whose minds and bodies could no longer keep up with the ruthless pace of the world. Impressed by the dedication of the two trustees, a generous donor, Dayanand Pai, offered the land at Bannerghatta at subsidised rate. With more donations and a loan of Rs 3.3 million borrowed from Canara Bank, Asha Jeevan shifted to its present spacious address in 2004.
Most silvers at Asha Jeevan have families, though the home also has a few destitutes. Apart from a 50 percent refundable deposit of Rs 60,000, families pay Rs 3,500 t Rs 4,500 per month depending on the accommodation-they can choose from single/double/triple occupancy rooms or opt for the'retirement blocks' that consist of a bed room, a toilet, a utility space and a sitout. The fee includes food, medicine and fees for psychiatrists and physiotherapists. A complete medical history has to be submitted during admission. Bhat also takes residents for a basic medical chek-up-ECG, chest X-Ray, blood and urine test.
At Asha Jeevan, silvers are monitored unobtrusively by 42 full-time caregivers who live on the premises. Bhat provides intense three-month paramedical training to all caregivers. They are trained in reading blood pressure, diabetes care, catheter insertion, Ryles tube feeding, dressing bedsore and handling oxygen cylinders. "Most of the training is hands-on," says Bhatt. "All caregivers are aged between 18 and 24. Their vivacity serves as a good counterfoil to the depressing aura that surrounds silver residents." In the past five years, 21 year-old Shweta, a caregiver at Asha Jeevan, has learned to drive the ambulance and Knows the medical history of each resident. She even knows how to deal with their mood swings, which range from aggression to mischief.
Gopalan Iyengar, 101, is the oldest silver at Asha Jeevan. He is mentally filt but hampered by blurred vision and impaired by blurred vision and impaired hearing. Iyengar is always smiling and takes five rounds, unescorted, around the grounds every day. Another silver, Chandrashekhar, 82, who earlier worked with the Railways in Bengaluru, suffers from Alzheimer's and is prone to sulking, even threatening to leave the home. Bhat hears him out over a cup of coffee and offers solace. By the end of the conversation, Chandrashekar is cheerfully talking about cricket. On the other hand, Leni Joseph, 38, a schizophrenic who lives at the home with her mother Mary, 76, who suffers from aphasia(difficulty understanding the speech of others or expressing verbally), loves to make bouquets. Asha Jeevan makes an allowance for young, mentally disturbed people like Leni based on the seriousness of their mental illness.
The childlike innocence of these residents is heartbreaking. "unless necessary, I don't give them sedatives prescribed by psychiatrists," says Bhat. "I thing it's a disservice to confine them to their beds." Bhat's concern runds deep-she lives next door, so she can be accessible 24/7.
Though there is ample freedom of movement, residents are not allowed to step out of the gate unescorted. To lighten up the ambience, rabbits, lovebirds and Kittens frolic in the courtyard. Bright curtains and potted plants add a splash of colour. A book case filled with well-thumbed books stands near the entrance. "You should see how they all wait for the clock to strike four in the evening-that's when we switch on the TV," says Bhat with an indulgent smile. The television is kept in the large meditation room, which also serves as prayer room. Silvers here love all music and sports channels. The dining area on each floor is a noisy meeting point filled with chatter and giggles.
Godha Iyengar, who recently admitted her 85 year-old uncle R Venkatasehan after he was paralysed, talks highly about Asha Jeevan, talks highly about Asha Jeevan. "The old age homes that I visited earlier seemed very depressing and clinical," she says." At Asha Jeevan, the attitude towards each resident is very positive." Bhat, however, waves aside the praise. "I respect the appreciation but what we need right now are sponsors," she says. "We desperately need one more ambulance. Even a weeks's worth of pulses, cooking oil, vegetables…any donation will be appreciated."
Details

Written by:

admin

Category: Uncategorised
Hits: 4297
A new asha for the elders
Friday, January 27, 2006 The Times of India, Bangalore
Asha Jeevan home and care giving centrefor senior citizens opened its new wing "Ashvasan" on Wednesday and was inaugurated by governor T N Chaturvedi.
The new wing situated on the second floor of Asha Jeevan at Gottigere, will house 28 senior citizens who will be looked after with the 72 inmates of Asha Jeevan.
A 100-year-old resident of the association Gopal Iyengar was felicitated by the governor T N Chaturvedi on the occasion.
Reacting to the founder trustee's statement that no financial help was forthcoming from the government for them, Chaturvedi said the guidance rules for sanctions to non-government organisations (NGOs) needed to be rationalised with sensitivity and understanding of their problems.
Details

Written by:

admin

Category: Uncategorised
Hits: 4339
Improve old-age homes, says Chaturvedi
Thursday, January 26, 2006 Deccan Herald, Bangalore
Governor T N Chaturvedi on Wednesday called upon various voluntary organisations and trusts to take up the cause of improving the existing old-age homes by insulating them with basic amenities.
Delivering the key-note address after inaugurating the new wing of 'Ashvasan', a 30-bed old-age home for elders, he said that majority of the old-age homes were lacking in basic infrastucture facilities like proper beds and medical services for senior citizens. Lauding the work of Sujatha R Bhat and Kalpana Mallya, the architects of this facility -- Ashvasan Foundation and Asha Jeevan Home for the Aged -- Mr Chaturvedi hoped that several other old age homes would model their facilities on these lines. The newly-opened wing has the capacity to accommodate more than 28 senior citizens and has 11 rooms with attached bath and other medical services. There are already more than 72 elders availing of the facilities in the other wings.
He also called upon youngsters to play an active role to accord respect to senior members of their family by providing them with love and affection in abundance.