Welcome to Asha Jeevan!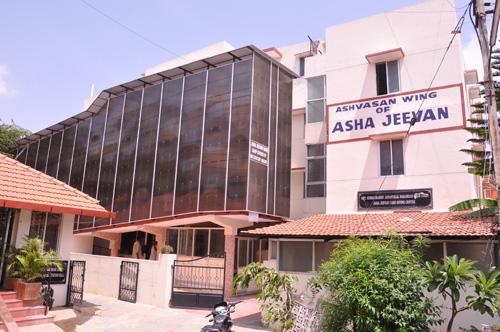 Asha Jeevan Home for the Aged is a registered charitable Trust which runs the Asha Jeevan Home and Care Giving Centre. The Centre tries to bridge the gap between families looking for help in care giving to their loved ones and elders who need assistance in all their activities of daily living.
This includes people with physical ailments like those who have had a stroke and are paralysed on one side or have progressive degenerative disorders like muscular dystrophy, motor neuron disease, etc. The Home also looks after people with psychiatric problems like Schizophrenia, Bi-polar disorder, etc. and age related problems like Parkinson's and Alzheimer's Disease.
The Centre has furnished single, double and three sharing rooms with strictly vegetarian food being served according to the diets recommended. The Centre has daily Doctor visits and nurses on duty round the clock. It also has Doctors on call and ambulances to provide immediate medical aid in case of emergencies. Paramedical staff and essential emergency medical equipment are also available at the Centre.
Every effort is made to provide the elders with a comfortable, safe and dignified life during the evening of their lives.