Home
Details

Written by:

admin

Category: Uncategorised
Hits: 4074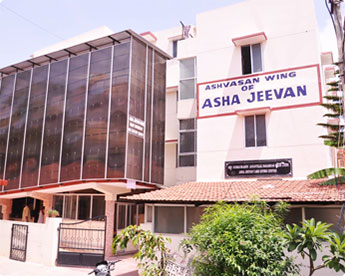 Welcome to Asha Jeevan!
Asha Jeevan Home for the Aged is a registered charitable Trust which runs the Asha Jeevan Home and Care Giving Centre. The Centre tries to bridge the gap between families looking for help in care giving to their loved ones and elders who need assistance in all their activities of daily living.
This includes people with physical ailments like those who have had a stroke and are paralysed on one side or have progressive degenerative disorders like muscular dystrophy, motor neuron disease, etc. The Home also looks after people with psychiatric problems like Schizophrenia, Bi-polar disorder, etc. and age related problems like Parkinson's and Alzheimer's Disease.
Read More
Testimonials
Dearest Sujatha,
You are so special, we are very happy our sister Bramara and Padma are in such good care in Asha Jeevan

Krishna Mitty
All the best, Wonderful staff, Who help Padma and Bramara - We send you love

Reeja
It was really amazing meeting you guys today. We understand that going ahead with such an institution, by itself is difficult, but seeing the facility, we know you must have put in a lot of energy. It was extremely well kept. Salute to all your efforts and we hope Asha Jeevan continues to grow.

Charan Kumar
Looking at this place i really feel god exists. Its so true that for people who ate in need are indeed saved by god. This is a beautiful and heart touching place. Really you people are very wonderful in providing care, affection and love which all these elderly need.

P.S.Bharath Kumar
Today has been an eye opener to me in many ways. I've really been privileged enough to see and learn about Asha Jeevan and the efforts being put to make a home for the elderly. Great Job and keep going please. India needs organisation like yours.

Anitha
Asha Jeevan is a lovely place and felt it is a heaven set for old people and people and staff here have set up the ambience and home away home for old people . Thumbs up for the effort and salute.

Hitesh menon
Hi, we guys from NIIT tech ltd noted that you have maintained your premises very neat, sage and secure. It is really difficult to maintain like this.So a big congradulations to you guys.

saravana, rishi kant, srivastava, jagadeshwaran
Donors